Hello SCEA!
"No one enters the education field expecting to get rich."
How many times have you heard that cliche? Of course, we've all made sacrifices for our students and for his profession. However, we're still entitled to support ourselves and our families. With great importance of our jobs-which we do exceptionally well-deserved living wages.
Unfortunately, our compensation is going in the wrong direction. According to Rutgers professor Bruce Baker, "The Teacher Penalty" is getting progressively worse.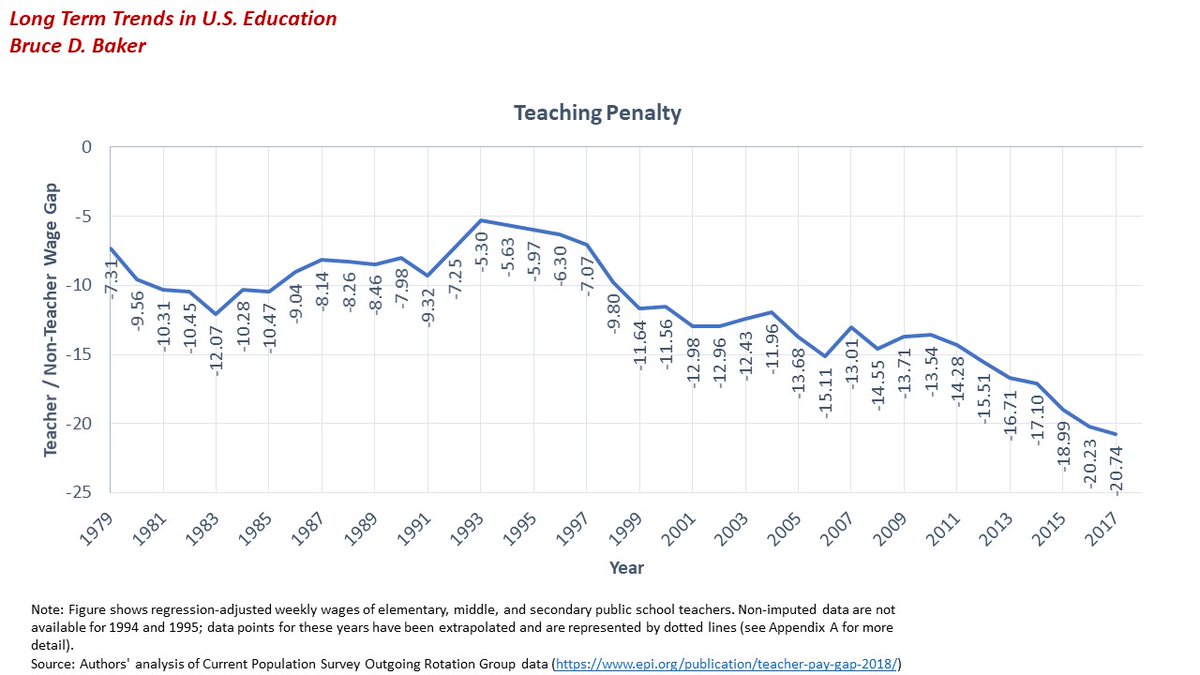 With respect to the increasing cost of living, our relative wages are shrinking rapidly. This is NOT an accident. Whether it's pension funding, state and federal education budgets, or the cost of healthcare contributions, ALL of it ties back to politics.
Many of us would rather not be involved politically, but the above graph only gets better if we take action. At the NJEA Action Center, there are several ways you can make a difference. Most of them only take 10 seconds. For example, you can tell your senator you demand Chapter 78 relief with just two clicks.
Thank you for all of your incredible work, and have a wonderful holiday season!
Dan Epstein
President, Somerset County Education Association